We have several special events/fundraisers throughout the year to help us reach our goals.

Consider a personalized engraved brick located at the entrance of Hallsville High School. Bricks can be personalized at a price of $50. There is no better way to honor a student, teacher, or alumni or to make a memorial gift. An engraved brick is a lasting tribute and gift to the continuing excellence of Hallsville ISD.

TOP

10% ACADEMIC RECEPTION
Our 8th Annual Academic Recognition & Donors Reception was held Tuesday, May 2, 2017, in the High School Cafeteria. Last May, we recognized the top 10% graduating seniors (Class of 2017) and a distinguished educator who made a difference in their lives. In addition, the campus Teachers of the Year and the district Elementary Teacher of the Year and Secondary Teacher of the Year were recognized and given money for their classrooms. Special thanks to Richard Traweek - Patterson Chrysler Dodge Jeep Ram of Marshall and Patter Toyota of Marshall for sponsoring this event. Our donors, sponsors, and supporters were also recognized during this exemplary program. The Education Foundation salutes these distinguished educators and thanks them for sharing their time, talents, knowledge, creativity, and love of learning with our students. They make a difference in our schools and community, one student and one class at a time. List of Top 10% Students & Distinguished Educators.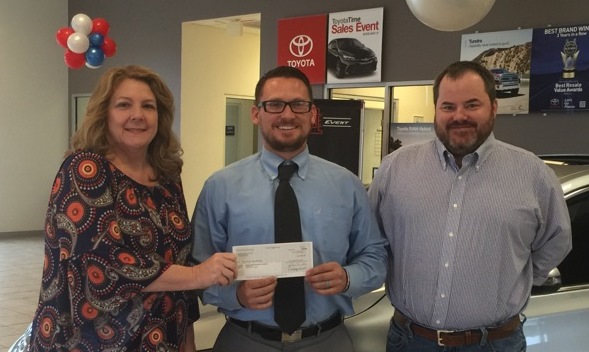 Enterprise Holdings Foundation representative, Matt Bodin, presenting a $3,000 grant to Hallsville EdFdn. HUGE Thank you, Richard Traweek, for helping secure this grant. Your dedication, passion and investment in education is sincerely appreciated!!
Bobcat "Paws" for Thanks to Generous Donors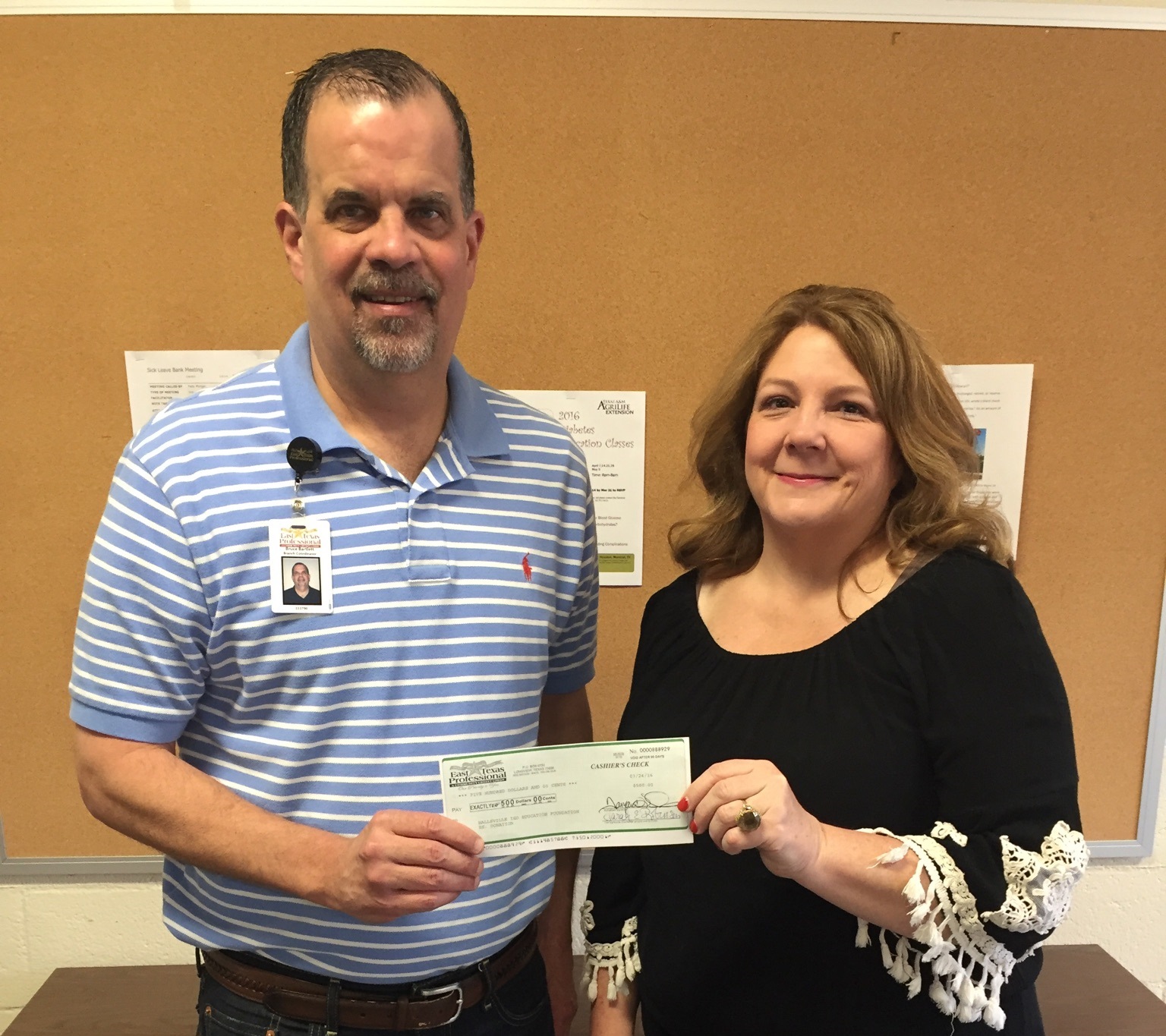 Thank you, Bruce Bartlett - East Texas Professional Credit Union Hallsville Branch, for your donation to the Hallsville EdFdn!!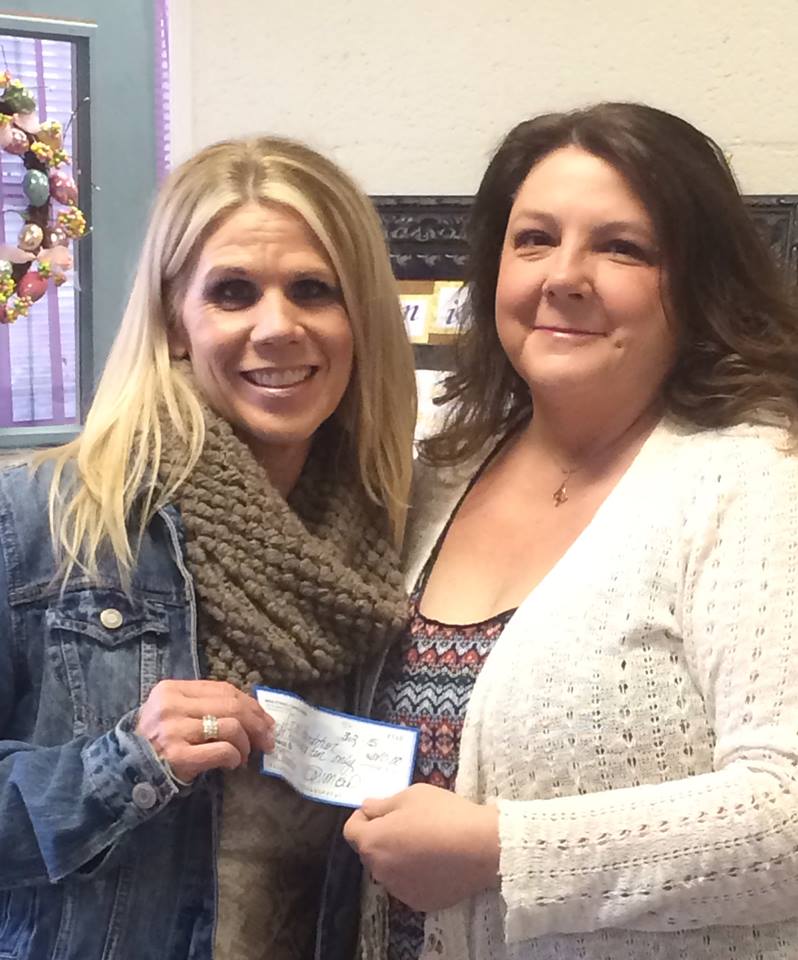 Thank you, Traci Dionisio - Main Street Coffee House, for your kindness, generosity, and time and effort you put into each event to make it a huge success!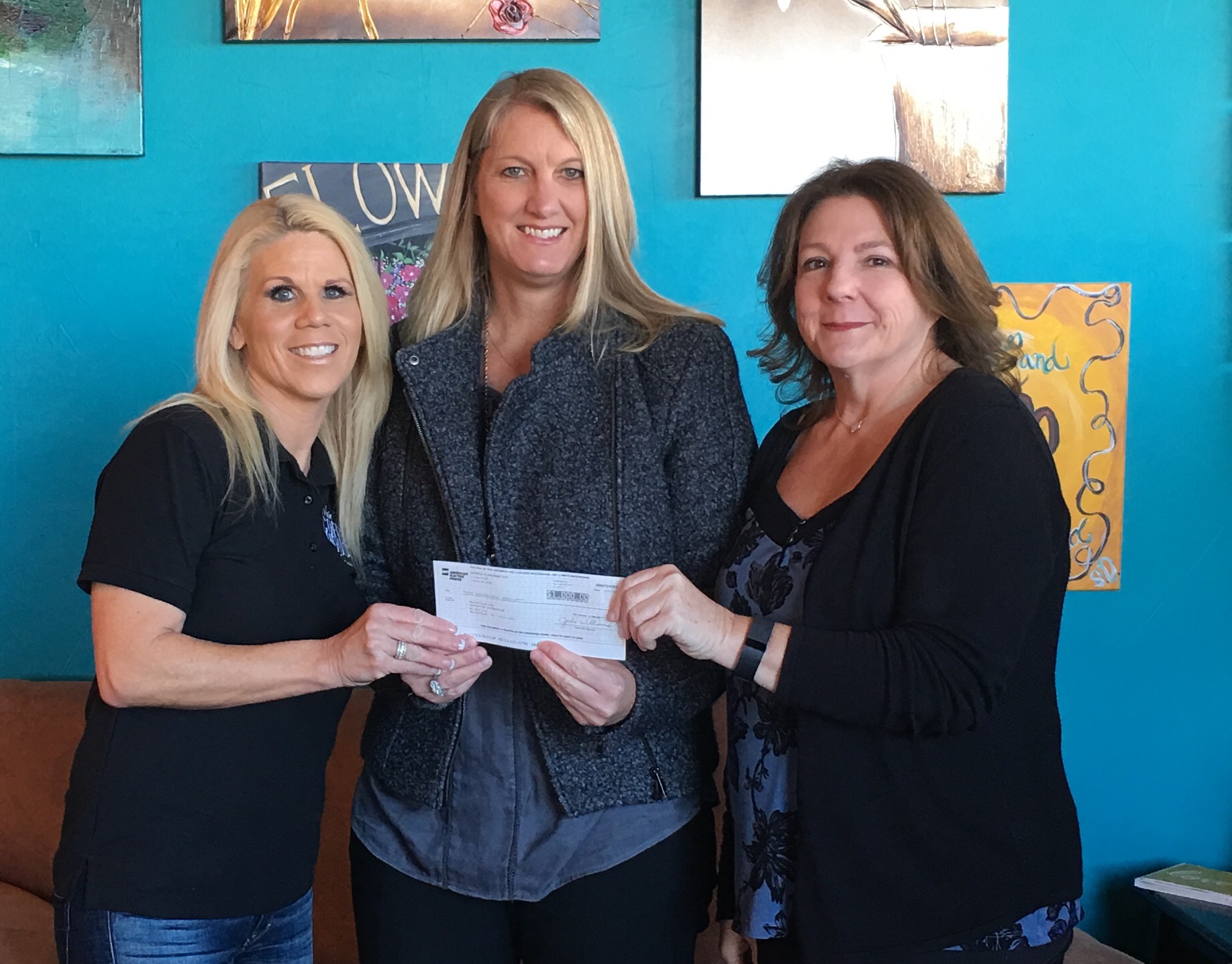 $1,000 donation from AEP Southwestern Electric Power Company. Thank you, Lynn Ferry-Nelson and AEP for your support!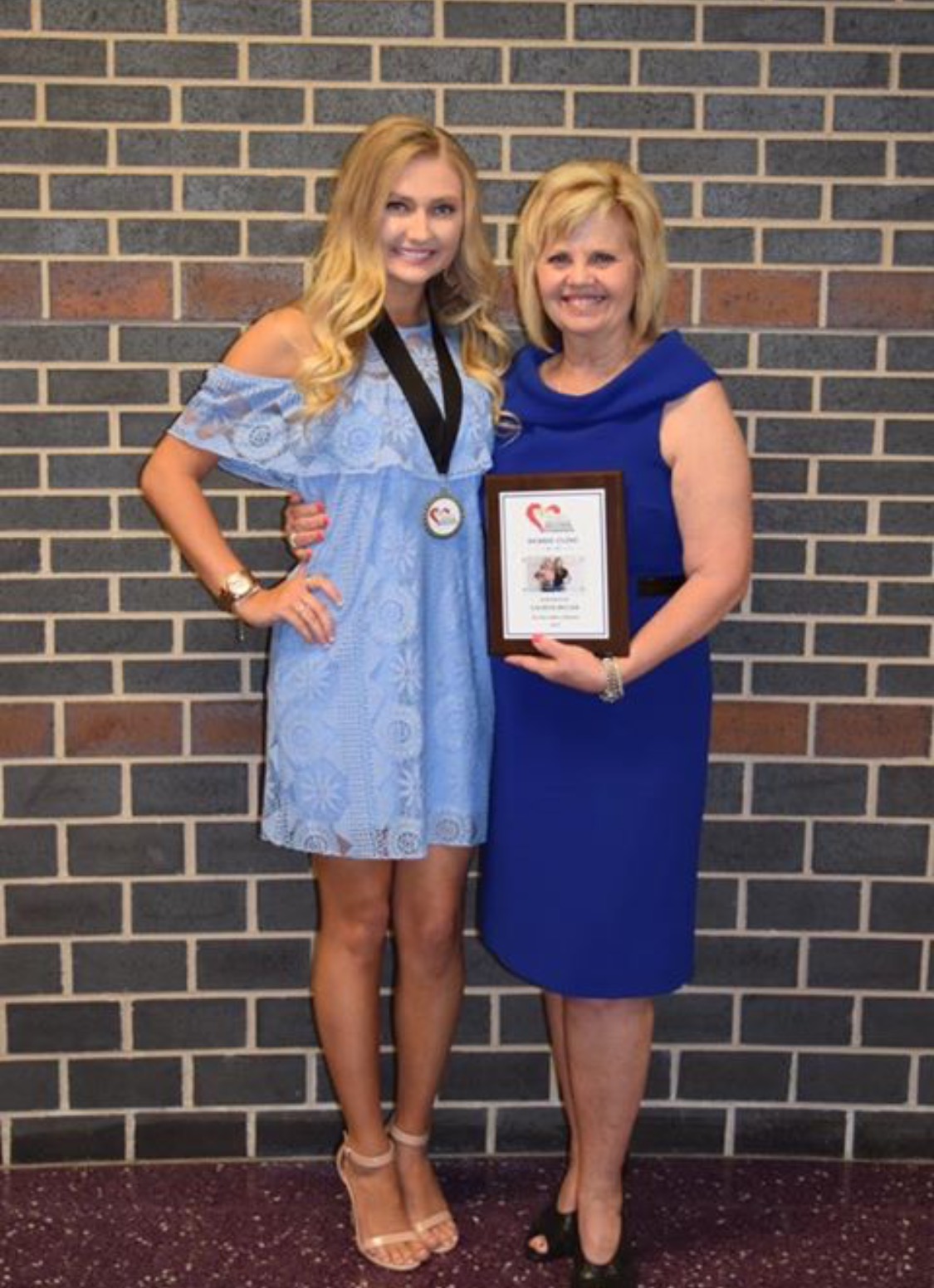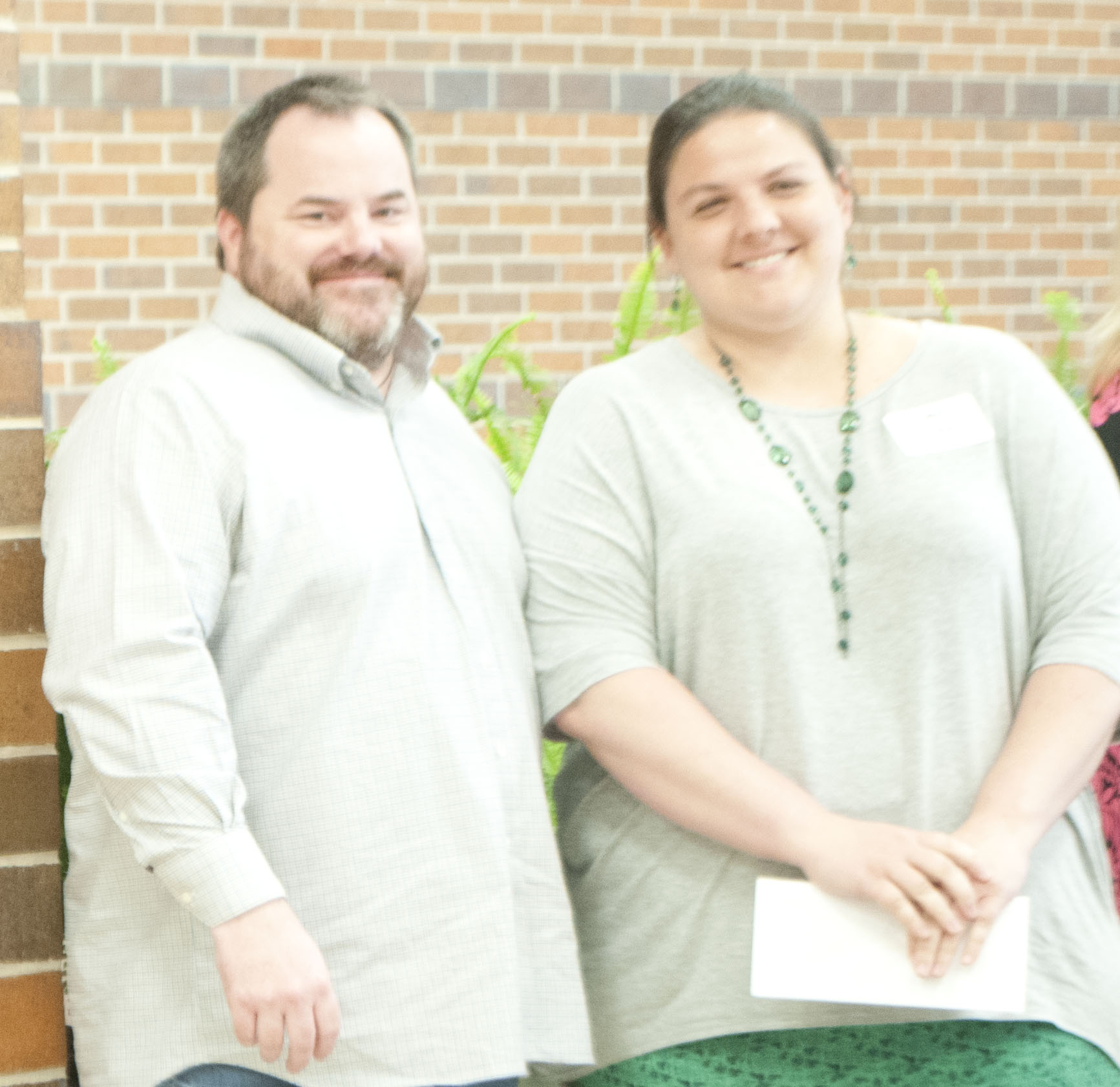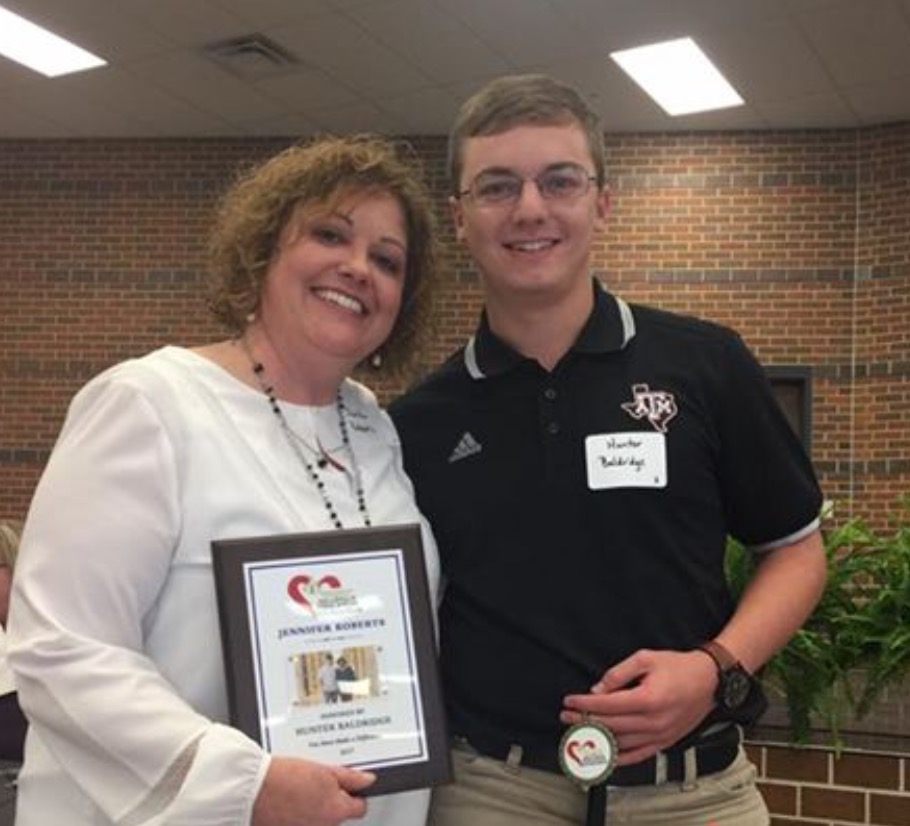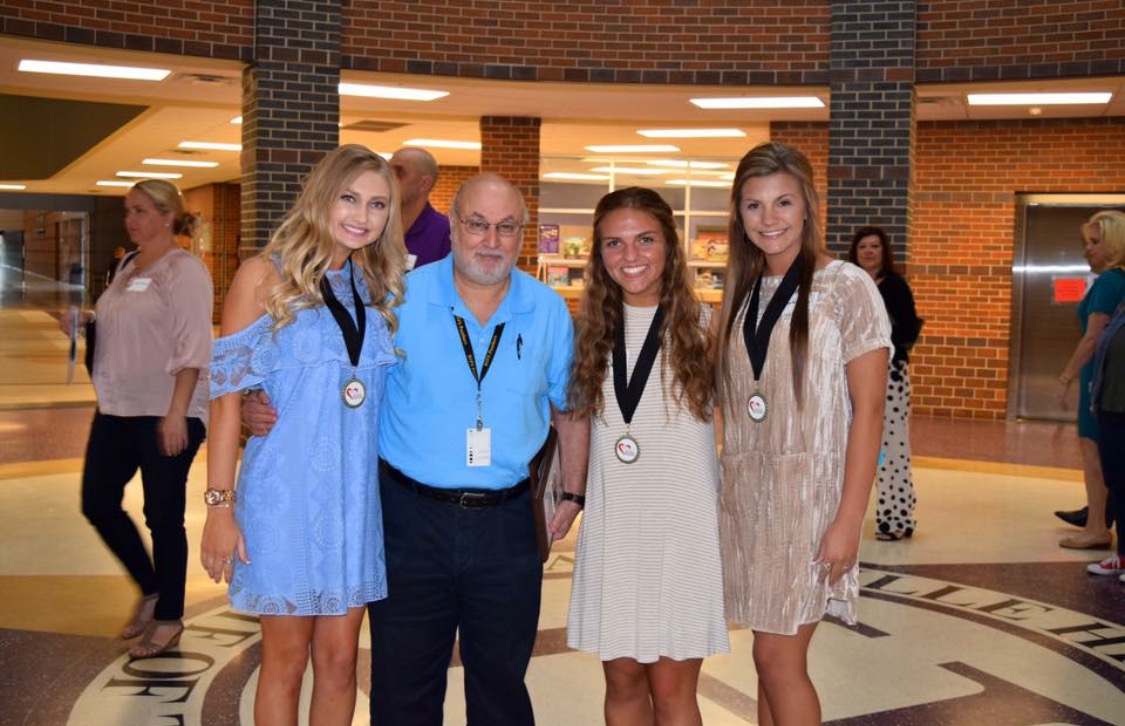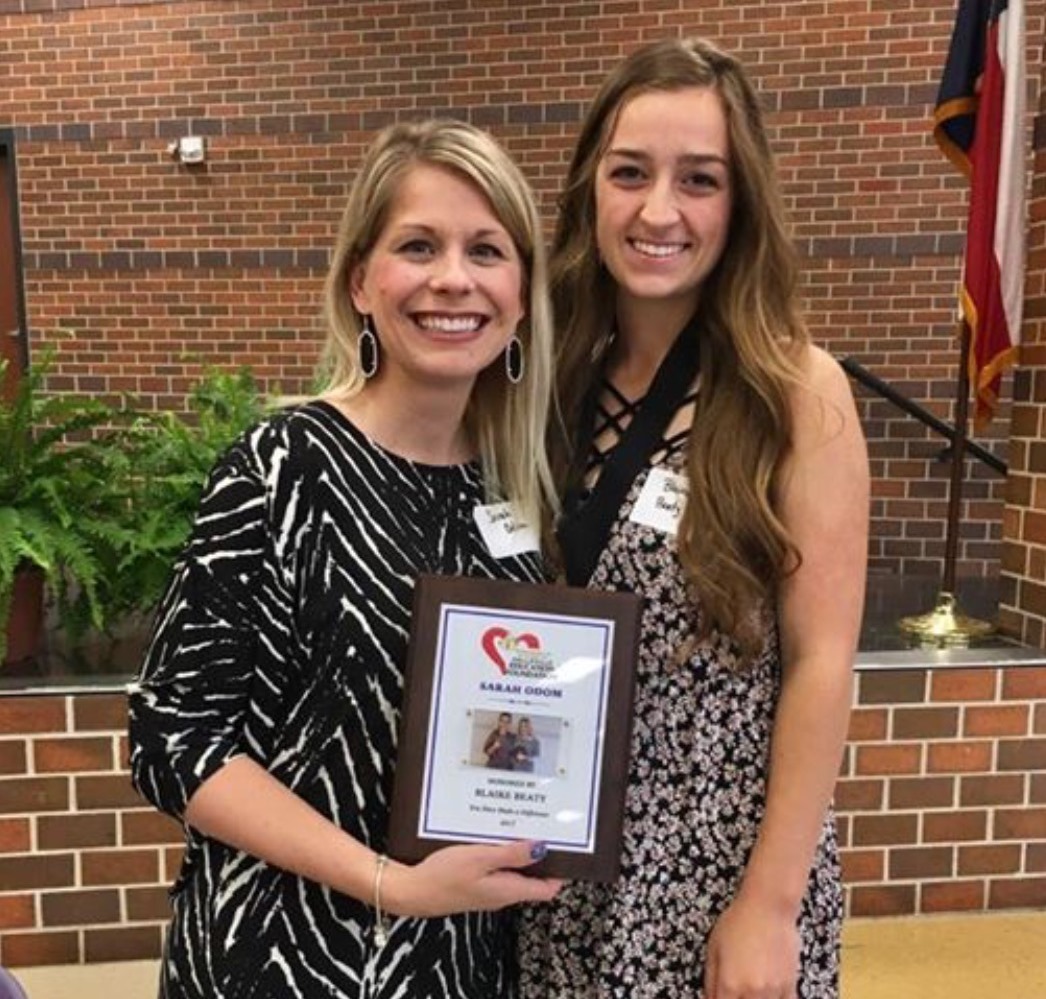 Special thanks to Richard Traweek (Patterson of Marshall) for sponsoring the event. Pictured: Richard Traweek and Junior High Teacher of the Year, Angela Scroggins.